MOSSFLOWER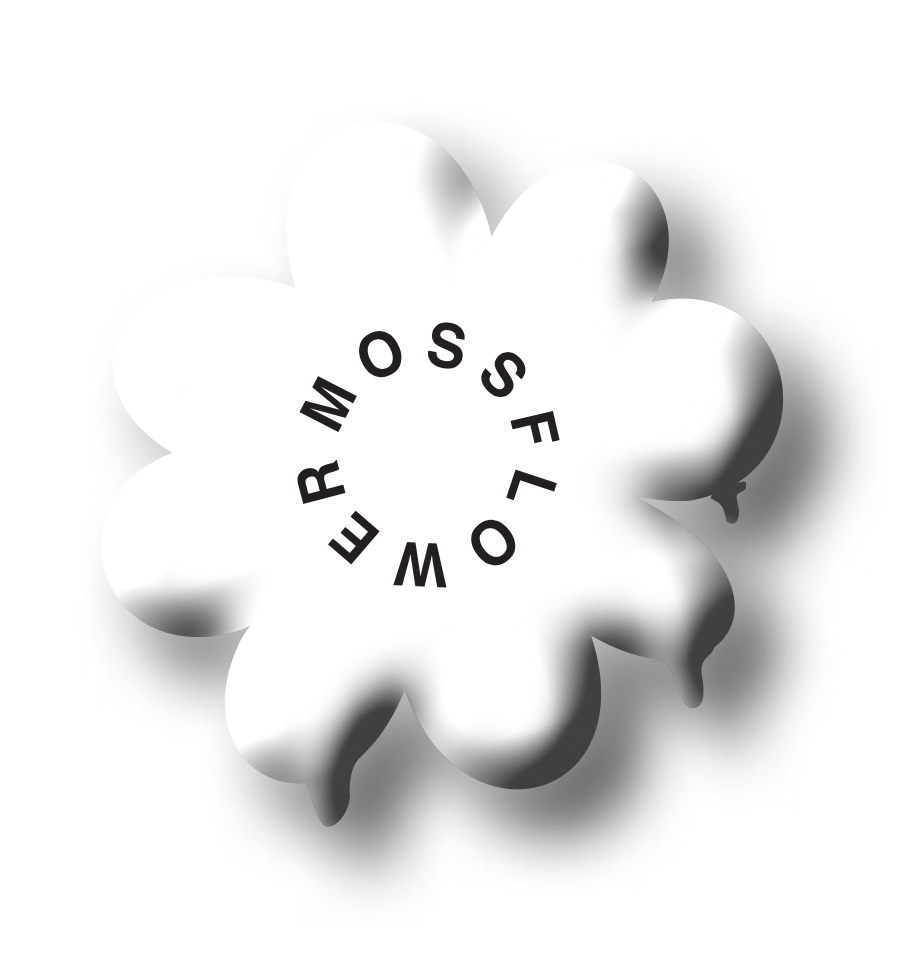 MOSSFLOWER is a small press focused on the process and labor of making rather than the final product alone.

Volume 1 brings these ideas together around cooking, food and food-adjacent topics, artistic practice, and cultural labor. Through archives, studio soups, failures, and spillage often occurring in isolation, this project aims to share three seasonal issues, with one leftover to rest.


"RESIDUE" (2020-23)
VOL. 1 / ISSUE 1 OF 3

ed. of 100 / 99 pages
RELEASED WINTER 2023
All proceeds benefit contributors
PREVIEW ISSUE

Antonio López
ASMA
Christopher Aque
Ido Radon
Issy Wood
Jason Benson
Justin Chance
Manal Kara
Meech Boakye
Nour Mobarak
Ser Serpas
Sophie Friedman-Pappas
Sydney Shen / Francesca Altamura


What is the relationship between value and residue? Does residue always contaminate, or can it morph? Is morphing always good? How can residue become positive potential? What do you do with the leftovers? Do they seep back into the groundwater? These artists and writers were asked to articulate different understandings of parts to wholes, of ratios, and remains.

---
"AMBIENCE"
VOL. 1 / ISSUE 2 OF 3
FALL 2023



Bri Williams
Colleen Billing
Covey Gong
Demian DinéYazhi'
Elissa Osterland
Erin Jane Nelson
Kelly Long
Naoki Sutter-Shudo
Sean Mullins
Srijon Chowdhury
Sylvie Hayes-Wallace
Wretched Flowers
zehra zehra


What rituals form electricity in your home and life through food and/or through art making? "What is the ambience of misery?"1 How do you create conviviality in your communications and actions absent the table? What does it mean or look like to create space for joy and celebration for you, as well as spaces for remembrance, meditation, or mourning?


1
Demian DinéYazhi', 2022
---

"SUSTENANCE"
VOL. 1 / ISSUE 3 OF 3
WINTER 2024
How do ideas of sustenance and nourishment differ from consumption? What specific mechanisms maintain or reinforce depleting notions of consumption, strength, or growth? How can they be overturned or reimagined? What does growth, health, and "good condition" look like? How do you envision sustenance and strength anew?

To that end, what are the psychological dangers of material scarcity, and vice versa? What is the boundary between abundance and hoarding, and how can we conceive of or visualize more equitable forms of abundance?


Contributors list forthcoming.